Welcome to Stephens Accounting Services
Stephens Accounting is located at Tingalpa, Queensland. The Practice offers a complete range of Taxation, Accounting and Business Advisory Services for individuals and small businesses.
The relationship we have with each of our clients enables us to provide the best business and wealth solutions possible. Whether a start-up or an established business, we can optimise your profitability through the provision of services including:
Preparation of timely financial information;
Attendance to all statutory and taxation requirements;
Cash flow, budgets and financial projections;
Business and ownership structuring;
Trusts, asset protection and estate planning;
Business Valuations;
Accounting staff supplied on your premises
Superannuation.
Since 1 July 2016, advice about superannuation must be provided through an Australian Financial Services Licence. In order to provide licensed advice to our clients, Mesaimie Pty Ltd has chosen to be authorised through the SMSF Advisers Network Pty Ltd – the Australian Financial Services Licence of the National Tax and Accountants' Association Ltd. (NTAA).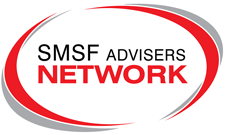 Click here for additional information about SMSF services offered
Feature Article

If you currently own a business and its ABN has changed, or you are changing your business structure, you will need to transfer your business name. Find out more ... ...
Full Story >

---

Latest News

From 26 February 2018, the Small Business Superannuation Clearing House is accessed via the Tax Office business portal. Find out more ... ...
Full Story >

Throughout the financial year you'll receive documents that are required for doing your tax, which you need to keep for five years from when you lodge your tax return in case of any validation of claims. Find out more ... ...
Full Story >

The Tax Office provides a guide to assist individuals to correctly claim a tax deduction for home office expenses. Find out more ... ...
Full Story >

If you use your own car, including car lease or hire, in performing your employment duties, you can claim it as car expense. But if it is someone else's car, you can claim direct cost, such as fuel, as travel expense. Find out more ... ...
Full Story >

---

News Archive

Timing of a real estate CGT event
Superannuation funds - Record keeping requirements
How to get an AUSkey and access the small business super clearing house
Excess private health insurance reduction
Downsizing contributions into superannuation
Mesaimie Pty Ltd ABN 70108155308 is a Corporate Representative No 124 4469 of SMSF Advisers Network Pty Ltd ABN 64 155 907 681 AFSL 430062 www.smsfadvisersnetwork.com.au
The SMSF Advisers Network Pty Ltd is an Australian Financial Services Licensee, licence number 430062, and is a fully owned subsidiary of the NTAA.
Liability limited by a scheme approved under Professional Standards Legislation other than for the acts or omissions of financial services licensees.